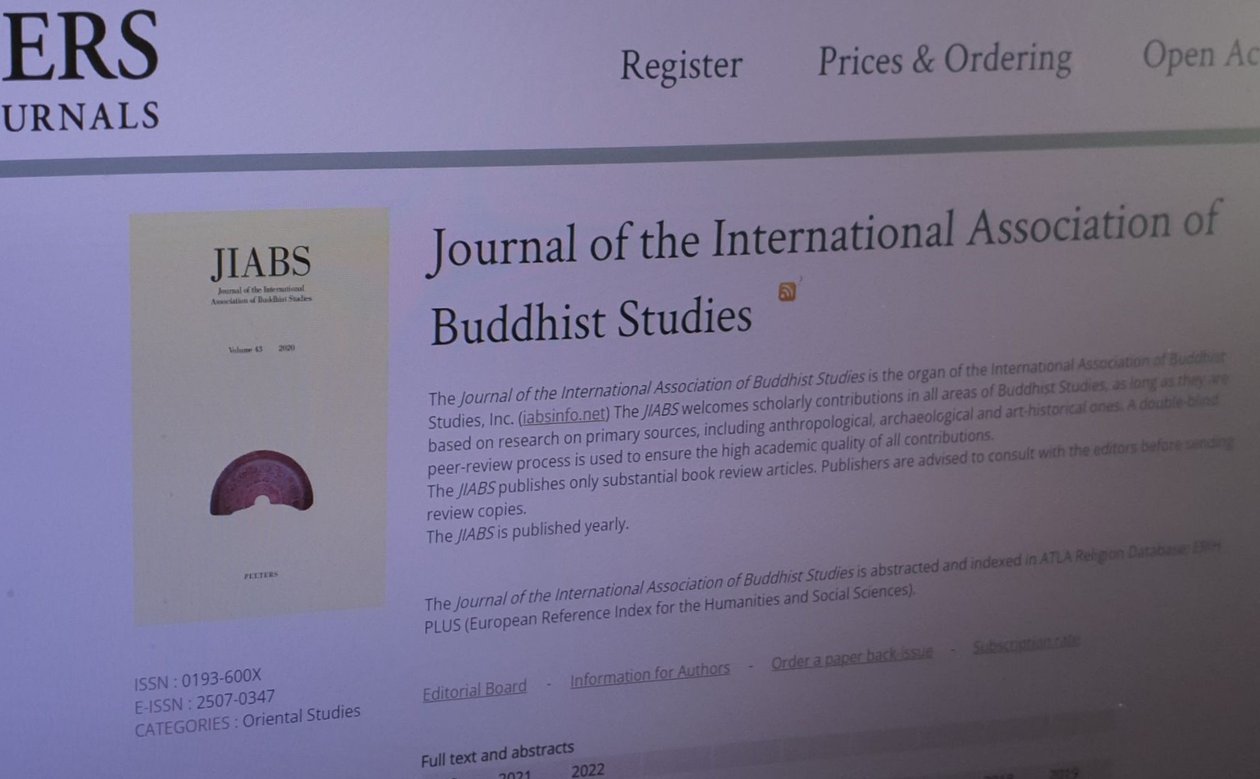 BuddhistRoad project and Dzogchen project: New publication in JIABS 44
The BuddhistRoad Team in cooperation with Dylan Esler, researcher of the BMBF funded project "An Enquiry into the Development of the Dzogchen Tradition in the Commentaries of the Tibetan Scholar Nubchen Sangye Yeshe (10th Century)" (Dzogchen) published four articles in the lastest issue of the peer reviewed Journal of the International Association of Buddhist Studies (JIABS 44).
The articles originated from the papers that were to be presented at the panel "Buddhist Rituals and Practices in Central Asia: Texts and Material Culture" organised by Carmen Meinert and Yukiyo Kasai for the "XIXth Congress of the International Association of Buddhist Studies (IABS)", which was to be held in Seoul in August 2020. Unfortunately, the conference had to be postponed for the last two years due to the ongoing worldwide COVID pandemic. The researchers contributing to the panel nonetheless decided to publish their papers in the latest issue of JIABS. The texts focusing on Buddhist rituals and practices in Central Asia deal with a variety of different Buddhist texts and materials. They cover Dzogchen practices and Tantric Buddhist texts, as well as rituals in medieval Chinese Buddhism and practices of Uyghur Buddhism.
For further information see the BuddhistRoad website or the Dzogchen project website. Here the papers are accessible open access.