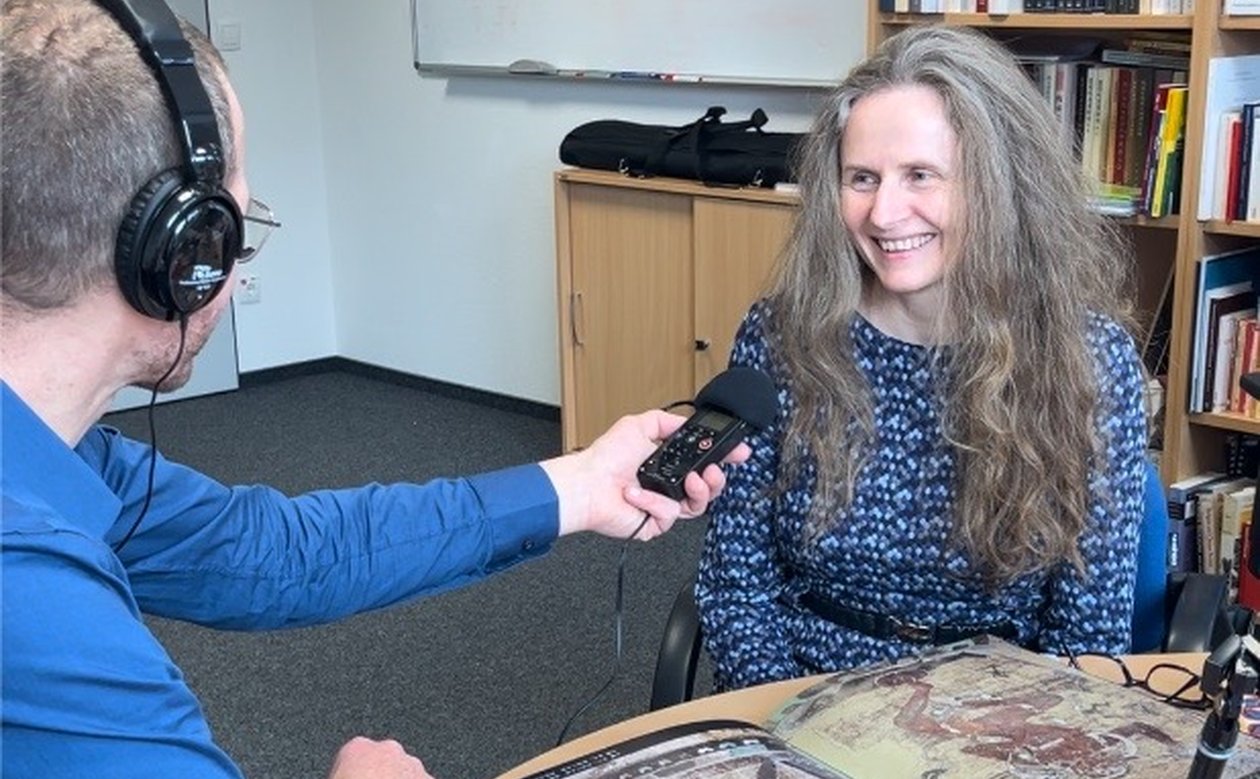 WDR ZeitZeichen: Rambling along the BuddhistRoad - the world's oldest printed book from the year 868 from Dunhuang and the transfer of Buddhism in Eastern Central Asia
The world's first dated printed book is a speech attributed to the Buddha. The work was translated from Sanskrit and printed in Chinese in Dunhuang in Eastern Central Asia. In the colophon of the text, the 15th of the 4th month of the 9th year of the reign of Xiantong is given as the date of origin; according to the Western calendar, this corresponds to May 11, 868. In the text – the Diamond Sūtra – Buddha describes the perfection of wisdom as being so sharp that it could even split diamonds.
In an interview with WDR ZeitZeichen, Carmen Meinert, Professor of Central Asian Religions at CERES and PI of the ERC funded project BuddhistRoad, recalls the genesis of this text, now considered one of the most important texts of Mahāyāna Buddhism, takes listeners on the BuddhistRoad project's journey through Eastern Central Asia, and provides deep insights into the transfer of culture and Buddhism in a pre-modern multicultural society.
ZeitZeichen can be heard on May 11, 2023 on WDR 5 at 09:45, on WDR 3 at 17:45 or as a podcast at: https://www1.wdr.de/mediathek/audio/zeitzeichen/index.html