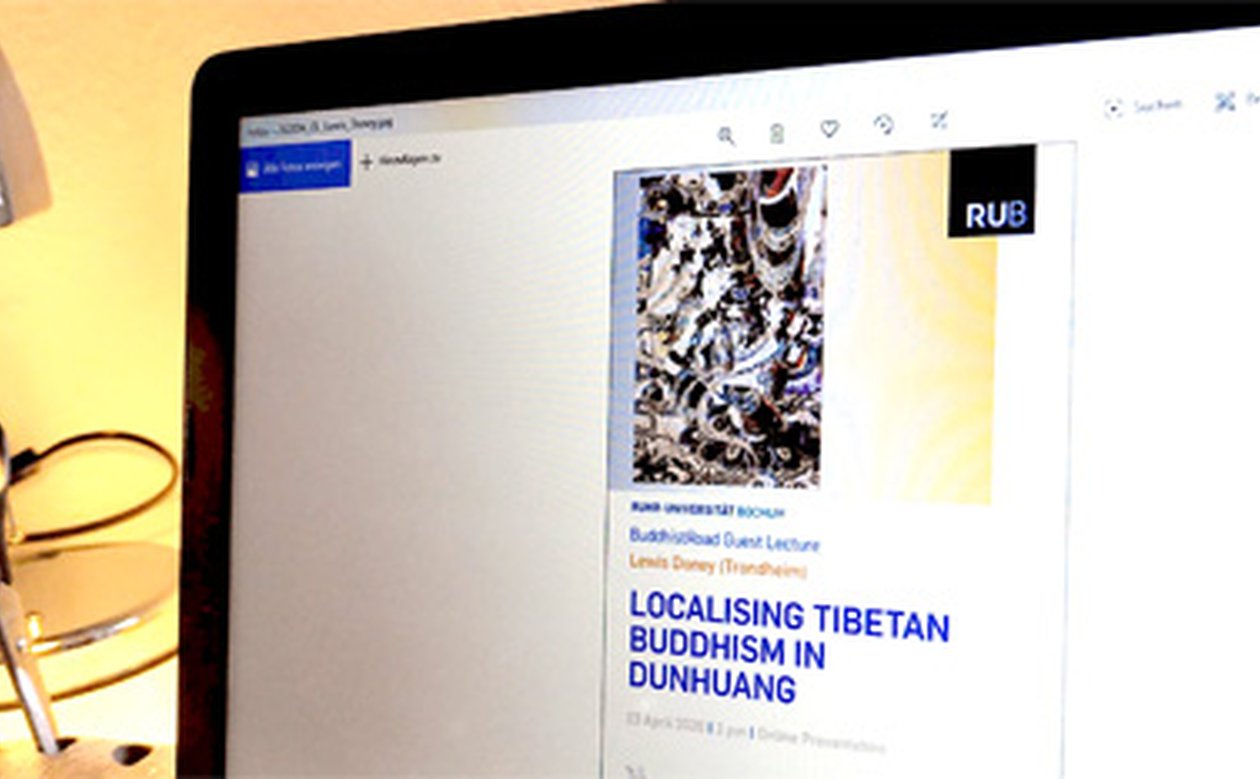 Report on BuddhistRoad Invited Online Guest Lecture
Given the pandemic situation of our present times, the BuddhistRoad team changed an invited guest lecture to be held on site in Bochum to an online lecture. Philologist and tibetologist Lewis Doney from Trondheim presented his lecture on "Localising Tibetan Buddhism in Dunhang" via online via a platform for video conferencing the 23 April 2020.
Since the lecture could not made public on such short notice, please find a short summary report on his lecture here.