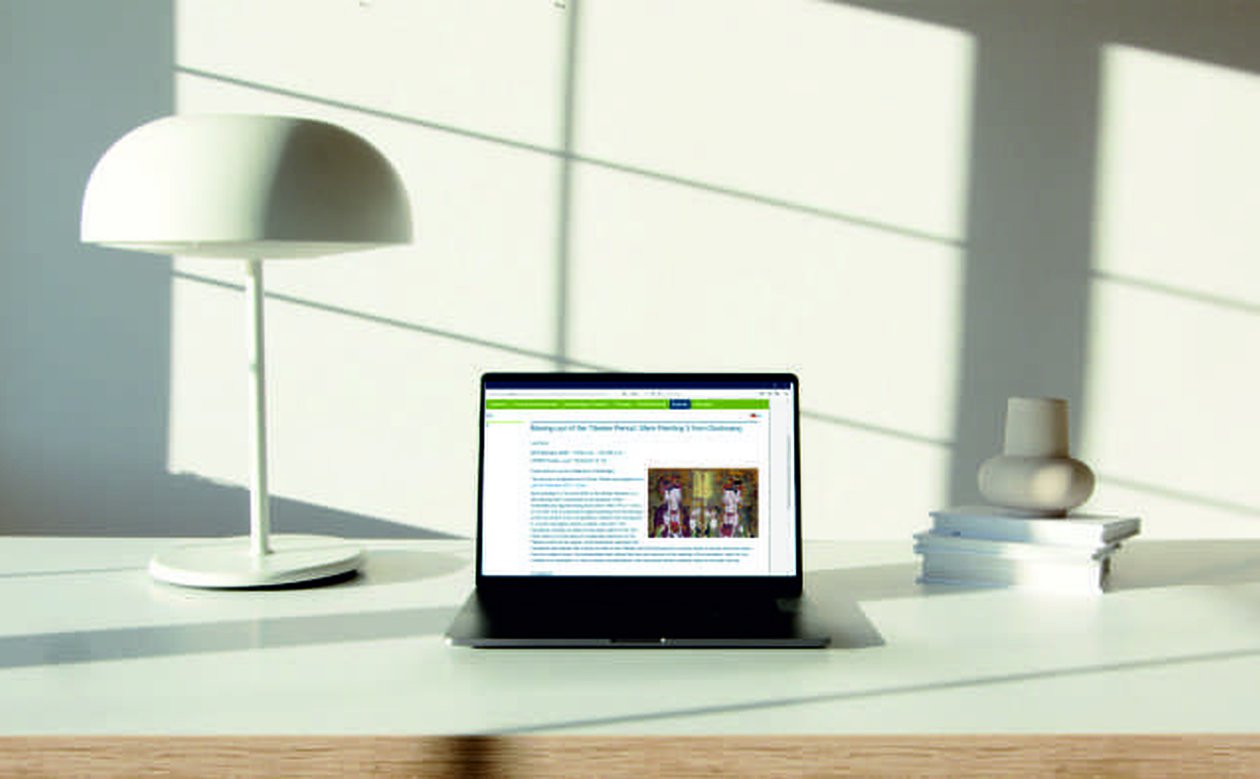 Online Guest Lecture on Stein 3 Painting from Dunhuang
On February 26, 2021, Cambrige University scholar Imre Galambos will present an online lecture on "Moving out of the Tibetan Period: Stein 3 Painting from Dunhuang". Audiences can register for this lecture until February 25 here. The lecture will be presented from 11 am - 01 pm o'clock.
On the topic: Stein painting 3 (Ch.xxxviii.005) at the British Museum is a silk painting with a symmetrical composition of two Avalokiteśvara figures facing each other. With 147.3 × 105.3 cm in size, this is among the larger paintings from Dunhuang. At the top centre of the composition, between the two figures is a donor inscription inside a yellow cartouche. The inscription contains no date but has been dated to the mid-ninth century on the basis of a supposed reference to the Tibetan control of the region. This paper examines the inscription and argues that it does not refer to the Tibetan rule of Dunhuang but is simply about a woman who lives away from her original home. Imre Galabos will also show that we can improve on the reading of the inscription, which in turn modifies our translation. In view of these considerations, the manuscript almost certainly dates to the tenth century.
Imre Galambos specialises in the study of medieval Chinese manuscripts from sites in northwestern China. He received his PhD in 2002 from the University of California, Berkeley with a dissertation on the structure of Chinese characters in the pre-Qin period. For the following 10 years he worked for the International Dunhuang Project at the British Library, as a result of which his research gradually shifted to medieval manuscripts from Dunhuang. Since 2012, he has been teaching at the University of Cambridge, where he is now Reader in Chinese Studies. Among his main interests is how texts and manuscripts spread along the pre-modern networks known today as the Silk Roads. His books include Orthography of Early Chinese Writing (2006); Manuscripts and Travellers (2012) and Translating Chinese Tradition and Teaching Tangut Culture (2015). His newest book, entitled Dunhuang Manuscript Culture: End of the Second Millennium (2020), is devoted to the study of Chinese manuscripts from ninth-tenth century Dunhuang.