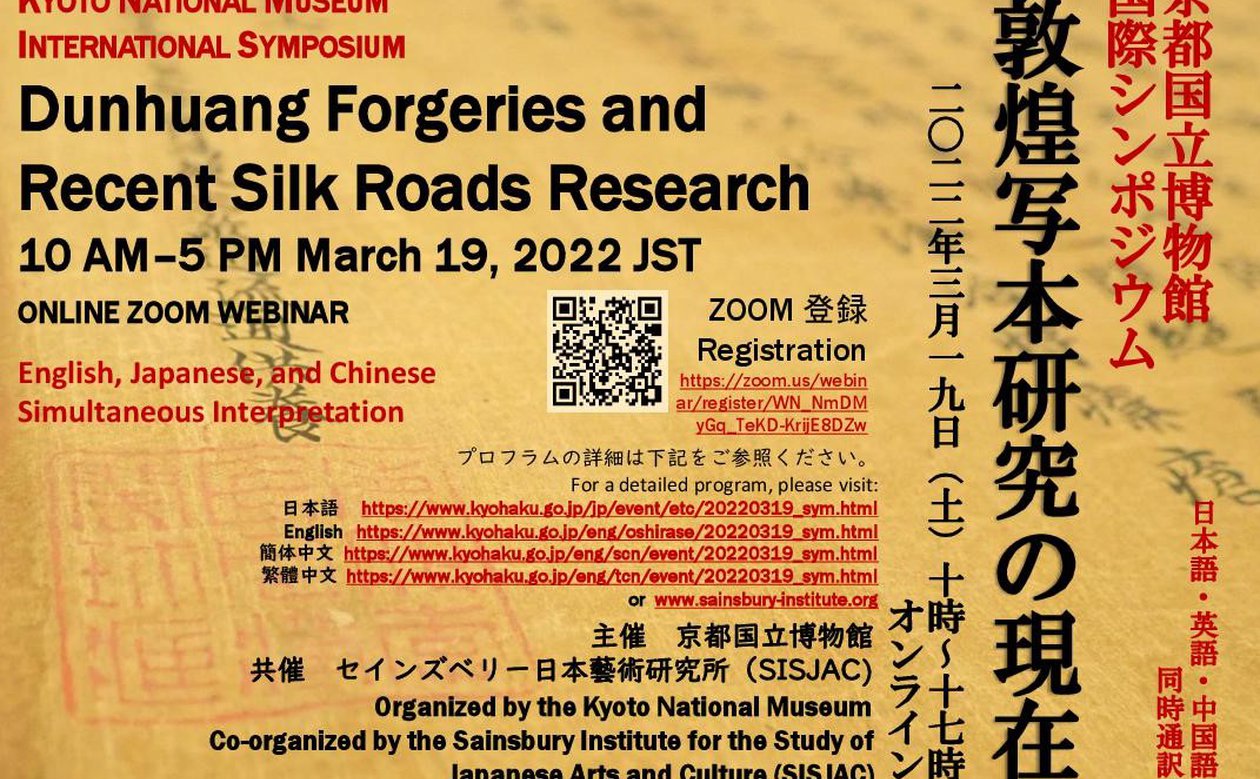 Carmen Meinert presents lecture at the International Symposium of the Kyoto National Museum
Carmen Meinert, Professor of Central Asian Religions and PI of the ERC project BuddhistRoad will present the research and approach of the project at the international symposium of the Kyoto National Museum which will take place online (via zoom) on March 19th, 2022. She will present research findings of the BuddhistRoad project and the aim to provide an understanding of the complexity in the dynamics of cultural encounter and religious transfer in pre-modern Eastern Central Asia—the vast area stretching from the Taklamakan Desert to Northeast China. The project is connecting the research field of Eastern Central Asian Buddhism with the broader research agenda of Comparative Religious Studies. The complex dynamics of religious and cultural exchange occurring in this region centered around the ancient communication artery known as the Silk Road. Buddhism was one of the driving forces in this region. Based on primary textual sources, visual evidence, and archaeological finds, the BuddhistRoad project explores how these dynamics and exchanges in the region between the 6th and 14th centuries supported the emergence of local forms of Buddhism and the spread of a broader Buddhist network.
The lecture will take place on March 19th, 2022 at 10.20 am Japan Standard Time (JST), 2.20 am Central European Time (CET).
If you like to attend the lecture, please register here: https://zoom.us/webinar/register/WN_NmDMyGq_TeKD-KrijE8DZw
For further Information, please see: https://www.kyohaku.go.jp/eng/oshirase/20220319_sym.html.