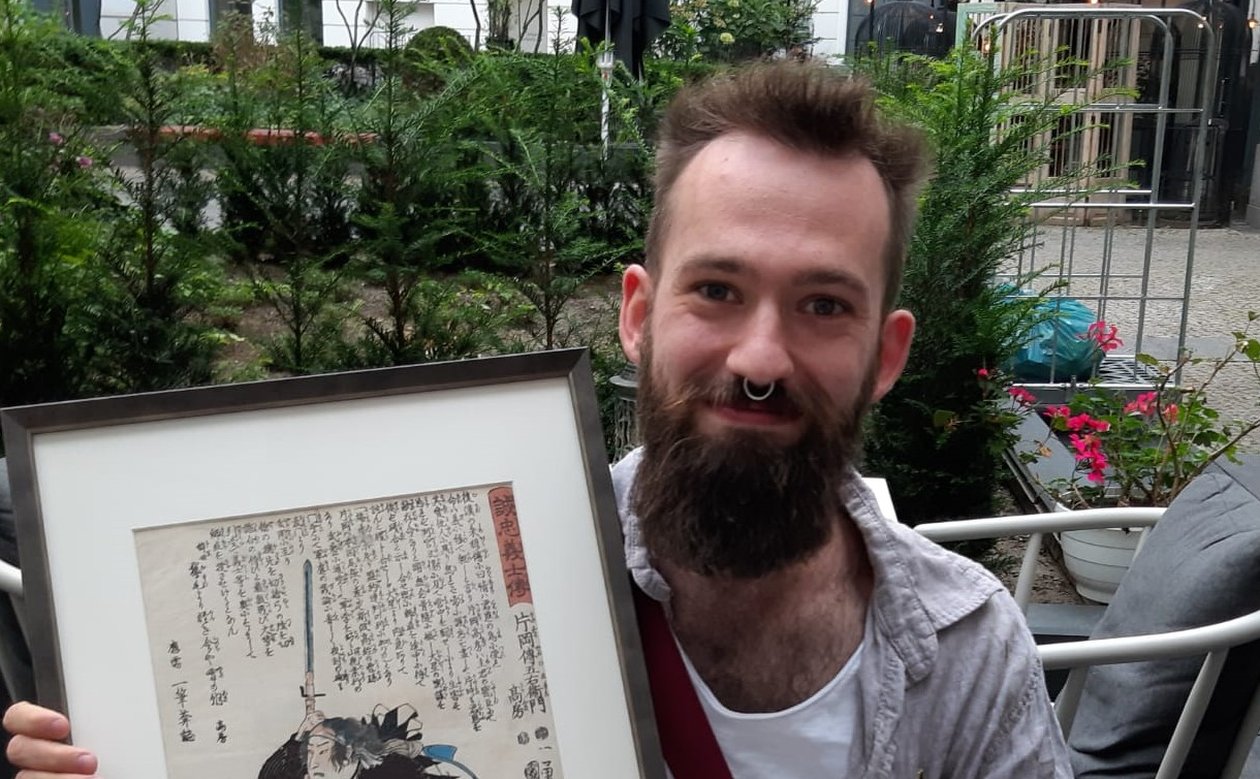 Hero of the BuddhistRoad Project is leaving: Ben Müller continues his journey in academia
Ben Müller, student assistant in the ERC project BuddhistRoad from the first hour, has left the project after successfully completing his master's degree with first honours with a thesis entitled "The Grand Maitreya Project: Creating Sacred Space and the Buddhist Response to an Environmental Crisis in Mongolia" in Religious Studies at CERES, Ruhr University Bochum. He now continues academic work funded by the Tara Foundation under the guidance of Dr. Jan-Ulrich Sobisch.
Ben Müller was already employed as an assistant in the project from the beginning in 2017 and supported every step from planning to implementation. In addition to building the important technical and formal infrastructure of the project, his ability to solve problems quickly and effectively became an important attribute within the project's work. Not only was he the primary assistant responsible for the formal editing work of the first two conference volumes, as well as the BuddhistRoad Papers, but he was also responsible for establishing the important infrastructure and formal guidelines of all the editing work.
We thank Ben for his years of tireless support of the BuddhistRoad Project and wish him all the best for his future.
You are our hero, Ben!
The BuddhistRoad Team