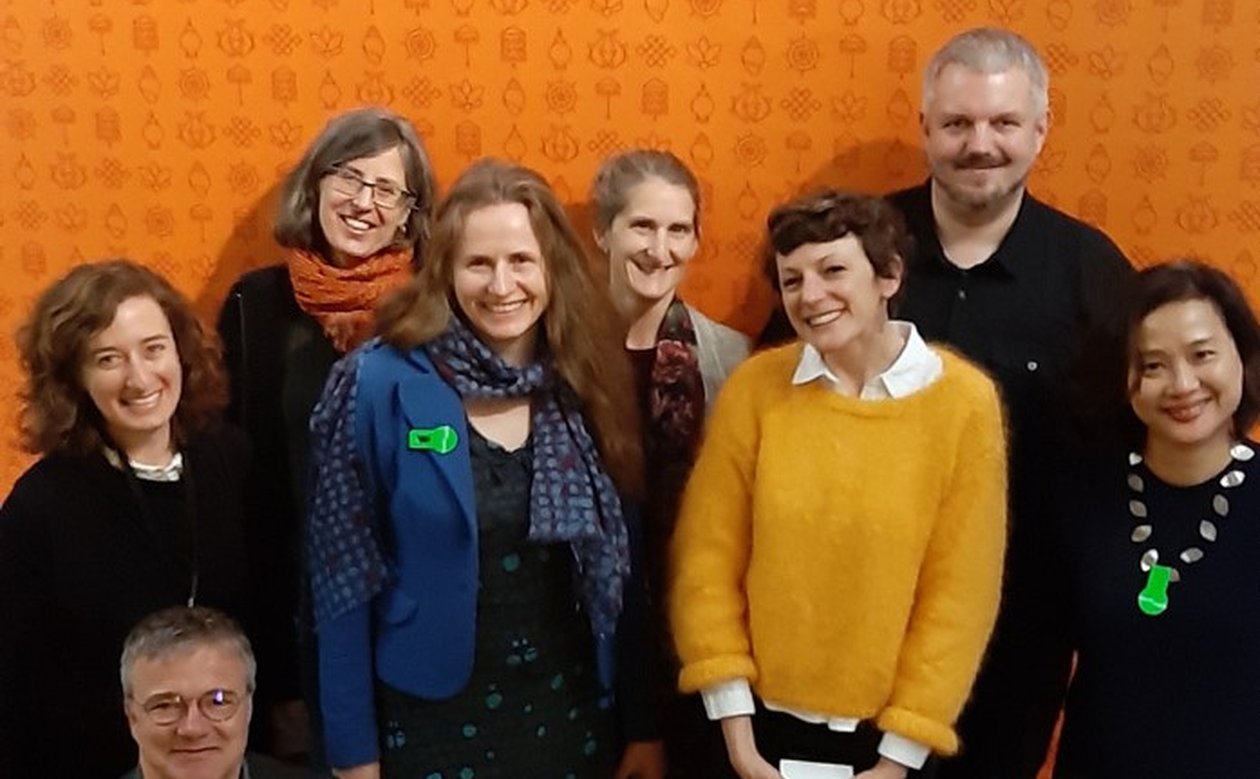 Experts on Buddhism visit Museum Rietberg, Zurich
Until end of March Zurich Museum Rietberg hosts the exhibition "Next Stop Nirvana". A CERES delegation of Buddhism experts visited this exhibition and the team of the museum last week.
Extraordinary though inspiring was the direct contact to the visitors of the exhibition "Next Stop Nirvana". As part of the trip CERES delegates Prof. Dr. Carmen Meinert, Prof. Dr. Jessie Pons, and Dr. Patrick Felix Krüger had the chance to give the visiting audience of the exhibition insights into the history of Buddhism on-site with the exhibited objects. This direct experience with the audience gave valuable suggestions how to communicate religious traditions in all their shades and complexity understandably. A first step towards this has already been made by the exhibition itself: Instead of offering a heavy and academically written exhibition catalogue visitors can use a handbook seized "Buddhism ABC", which can be taken to the exhibition tour and introduced Buddhist concepts and ideas. CERES researchers had cooperated in writing this publication.
Additionally, the CERES delegates met the team of Museum Rietberg one of the outstanding institutions for the art and history of Asia, Africa, the Americas, and Oceania to further deepen the cooperation. Ideas for future common projects both exhibitions and workshop were discussed vitally as first steps were planned. Additionally, CERES members will prepare educational materials on Buddhism, which can be used either for the museum or in CERES courses. The three CERES experts for Buddhism will be in charge for this project, among whom Prof. Dr. Carmen Meinert will also draw on her latest findings from the research project BuddhistRoad.